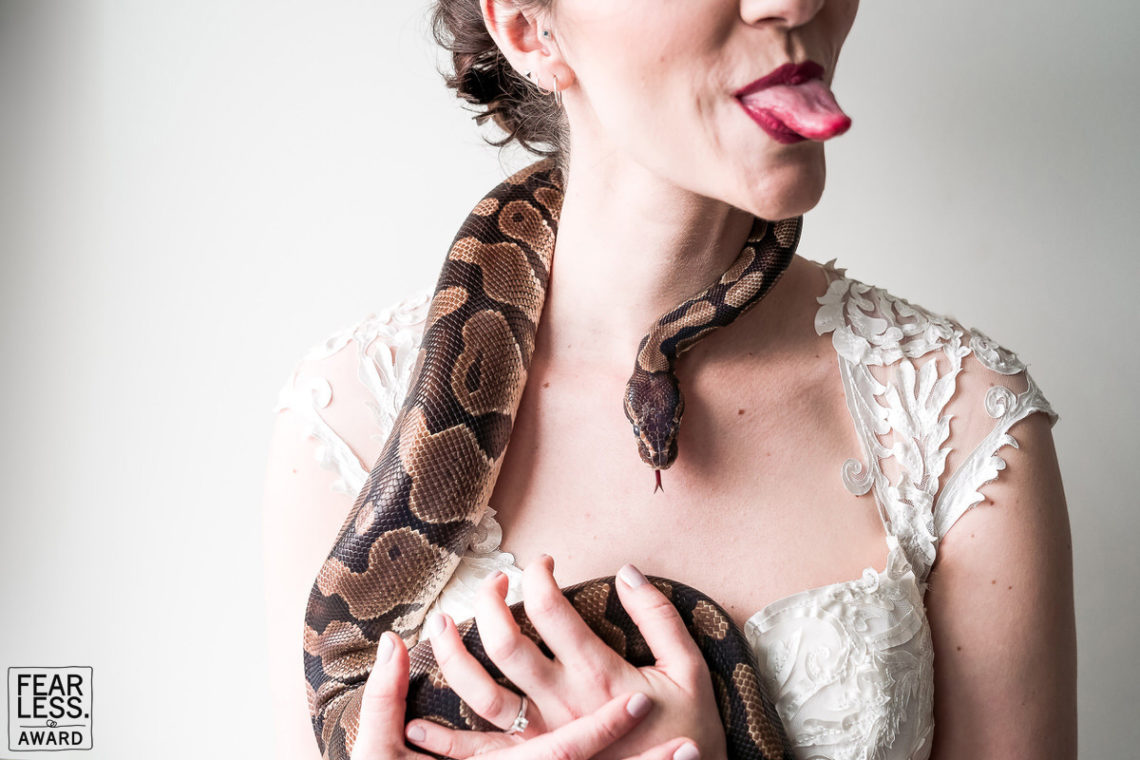 Fearless Award Winner – Collection 59
I am so excited to have won another Fearless Award from Fearless Photographers. The amount of talent worldwide in the Fearless Photographers organization is mind-blowing; to be included in the collection is an honour. Of course, I could not do it without my amazing clients – who always give me 100% creative freedom and trust.
This particular image was so much fun to photograph. This was shot during bridal prep time on the wedding day, and once the Bride was dressed, she mentioned she had a pet snake. I was like "whhhhhaaaaaattttt!!!!" Amazing! The bride's pet snake was a treat to photograph. Snakette is now a star!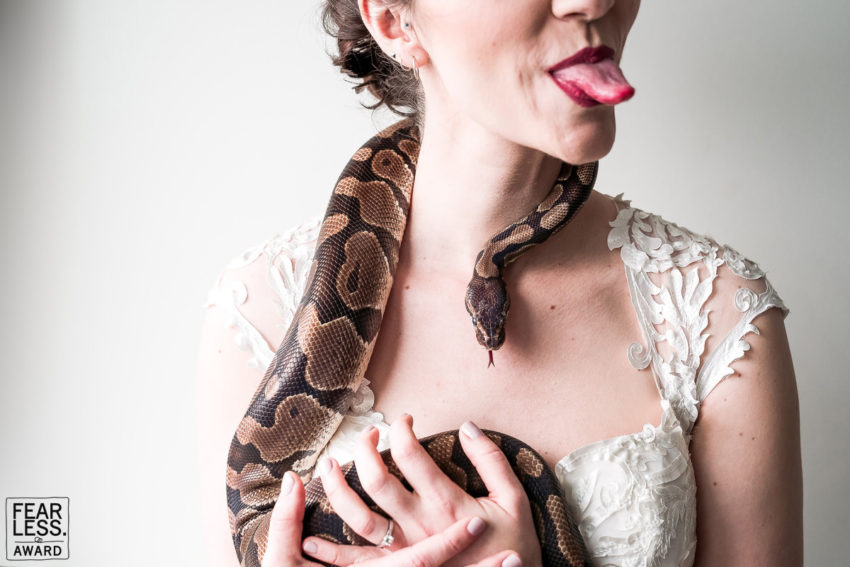 I was also super excited to have another photo included in the "Finalists" gallery from a recent wedding in Cuba (2019), where we found an amazing angle in the atrium of the hotel.