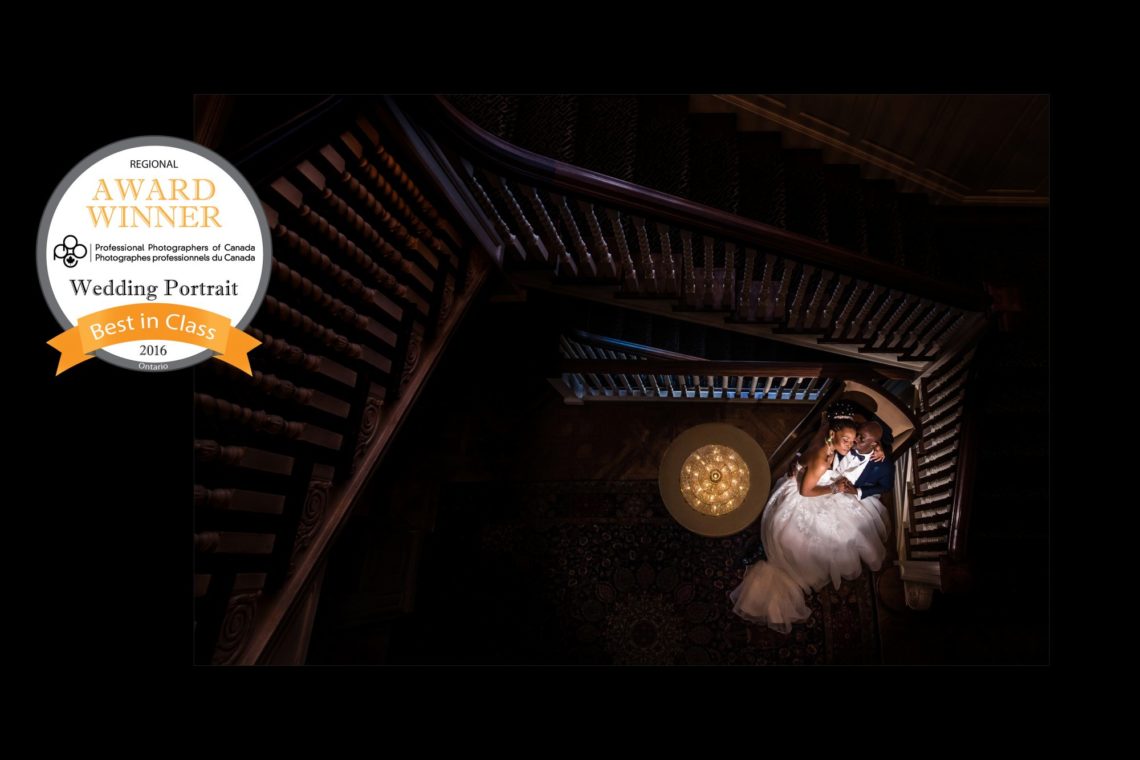 Best of Class Award Winner: Wedding Portrait – Professional Photographers of Canada – Ontario Regional Image Salon
I'm ecstatic to share with you an image from an amazing wedding that Oliver and I photographed earlier this year, which just won the Best In Class Award in the Wedding Portrait category at the Regional (Ontario) Image Salon, held by the Professional Photographers of Canada (PPOC). The Salon features entries from all over Ontario and the best of the best are chosen from various categories, such as portrait, architecture, wedding, and fashion. This was my first time entering the regional competition and I was super excited to receive the news from a fellow photographer that was at the awards banquet and later officially from PPOC. I had previously entered the 2016 National Image Salon and was honoured to receive the Best In Class award in the Wedding Portrait category.
Thanks to my amazing clients Jennifer and Rayon for trusting Oliver and I and allowing me to do what I do to create some amazing images for them. Also a HUGE thank you to my partner-in-crime, Oliver Salathiel, who is by far the BEST assistant/associate on the planet and I wouldn't be able to do half the things we do without him.
Official Press Release HERE.